*This post may have affiliate links, which means I may receive commissions if you choose to purchase through links I provide (at no extra cost to you). As an Amazon Associate I earn from qualifying purchases. Please read my disclaimer for additional details..
The 1950's brought us a variety of sub-cultures and movements including the Hippies, Yippies, Peace and Freedom Party and more. The Beatniks were one of the notable sub-cultures with many unique features.
Back in the day, Herb Caen from the San Francisco Chronicle coined the term "Beatnik" to describe members of the "Beat Generation". Here are some Beatnik fun facts you may like:
The term "Beatnik" originated from Herb Caen on April 2, 1958. He combined the name of the Russian satellite Sputnik and Beat Generation to come up with the term.
The term "Beat" was a slang term for people who were poor, exhausted or down on their luck. This term gained popularity after World War II.
Originally meant to be offensive, the term Beatnik evolved to represent a sub-culture focused on self-improvement.
Much like we use terms like "Gen X" today, in the 1950's youth were sometimes called 'hipsters' or 'beatsters'.
In the 1960's those individuals previously labeled as 'Beatniks' started to become more commonly known as 'Hippies.
Mannerisms / Speech
Beatniks are known for their use of slang terms such as "Daddy-O", "Cool, man, cool", and "Strictly Dullsville".
Beatniks had an identifiable literary style as seen in works by Kerouac, Ginsbourg, John Celellon Holmes, Joyce Johnson, and Nolan Miller to name a few.
The book, On The Road by Jack Kerouac, is a great representative work of the period.
Sale
On the Road
Jack Kerouac (Author)
English (Publication Language)
293 Pages – 06/01/1999 (Publication Date) – Penguin Classics (Publisher)
Clothing
Beatniks were often portrayed wearing loose-fitting t-shirts, sunglasses, and a beret.
Males often were portrayed with goatees.
Women tended to be pictured with long bangs and heavy eye makeup.
Women often wore black tights and black dresses.
Sandals were common footwear for men and ballet slippers for women.
Black and White striped shirts are often prevalent in period photos of this group.
Accessories
Beatniks are commonly pictures with bongo drums
As poetry had a large influence on the generation, poetry books could commonly be found in the back pocket of a true Beatnik.
Sunglasses were worn day or night, inside or out, as a style element.
Culture and Values
As a subculture of the Beat Generation, Beatnik culture was centered around literature and was primarily associated with the writer Kerouac though many writers were had significant influence.
Their philosophy included anti-materialism and soul searching. Individuals were focused on bettering themselves and they would utilize books, poetry and music in that journey.
Beatniks were open to learning other religions as well. Ones that would lead toward a path of self-improvement including Buddhism and Taoism.
Hippies vs. Beatniks
| | | |
| --- | --- | --- |
| | Hippie | Beatnik |
| Most Popular Period | 1960's | 1950's |
| Musical Genre | Rock | Jazz |
| Clothing | Flowery Patterns, Blue Jeans | Turtlenecks, Berets |
| Hangouts | Anywhere Outdoors | Coffee Shops |
Beatnik Nostalgia
As with many other time periods, many companies were eager to capitalize on the popularity of the Beatnik generation. There were many commercial items produced including books, films and even cookbooks.
The Beat Generation – 1959 Movie
Sale
The Beat Generation
Steve Cochran, Mamie van Doren, Ray Danton (Actors)
Charles Haas (Director)
English (Publication Language)
Audience Rating: NR (Not Rated)
Starring Steve Cochran and Mamie Van Doren, this movie focused on the culture of the Beat Generation. Running just 96 minutes, this classic is still available on DVD.
Beatville U.S.A. by George Mandel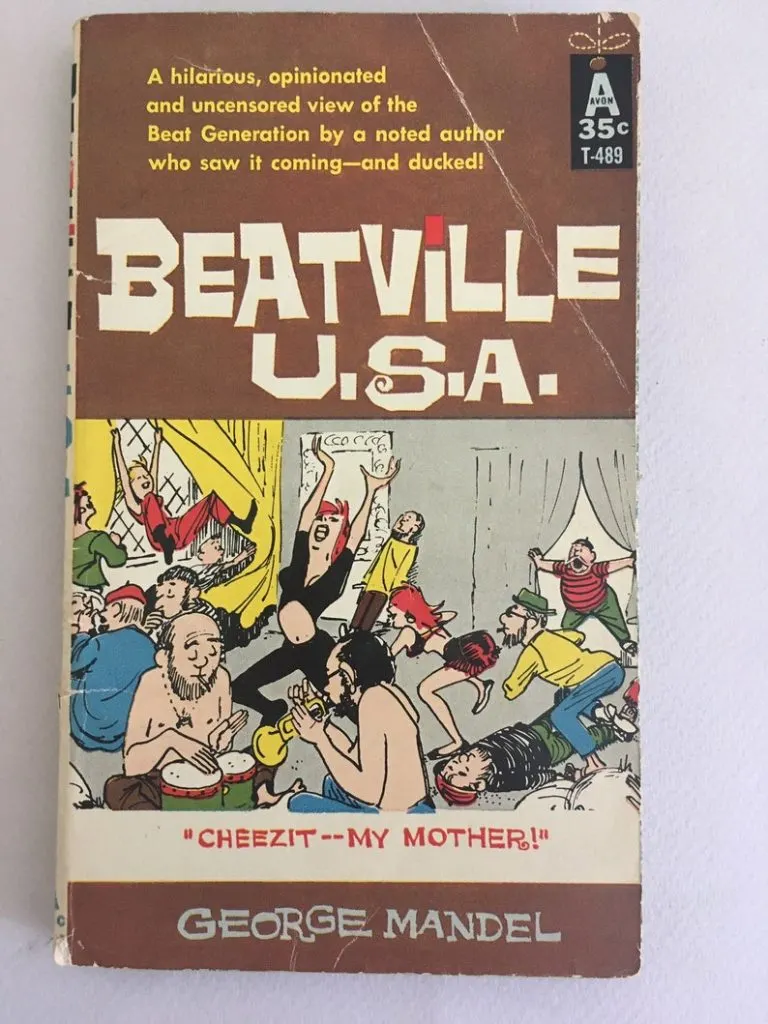 Occasionally you can find vintage books regarding this generation. Such is the case in this great find on Etsy.
Beatnik Art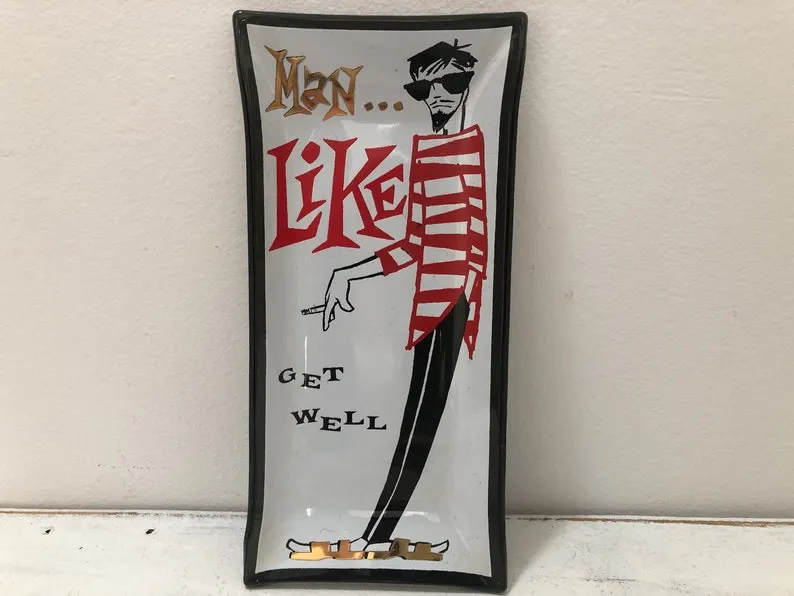 Donning the characteristic striped shirt, sunglasses, goatee and sandals, this piece of vintage glass art definitely contains all the elements you would expect to see in vintage Beatnik art piece I found on Etsy.
Resources