*This post may have affiliate links, which means I may receive commissions if you choose to purchase through links I provide (at no extra cost to you). As an Amazon Associate I earn from qualifying purchases. Please read my disclaimer for additional details..
The 90s were the decade of excess when people went crazy over everything from big hair and baggy pants to the music that defined our lives.
The 1990s also saw the rise of grunge as an alternative to the mainstream pop culture of the 90s. In this article, we will look at how you can create the perfect look for a 90s party!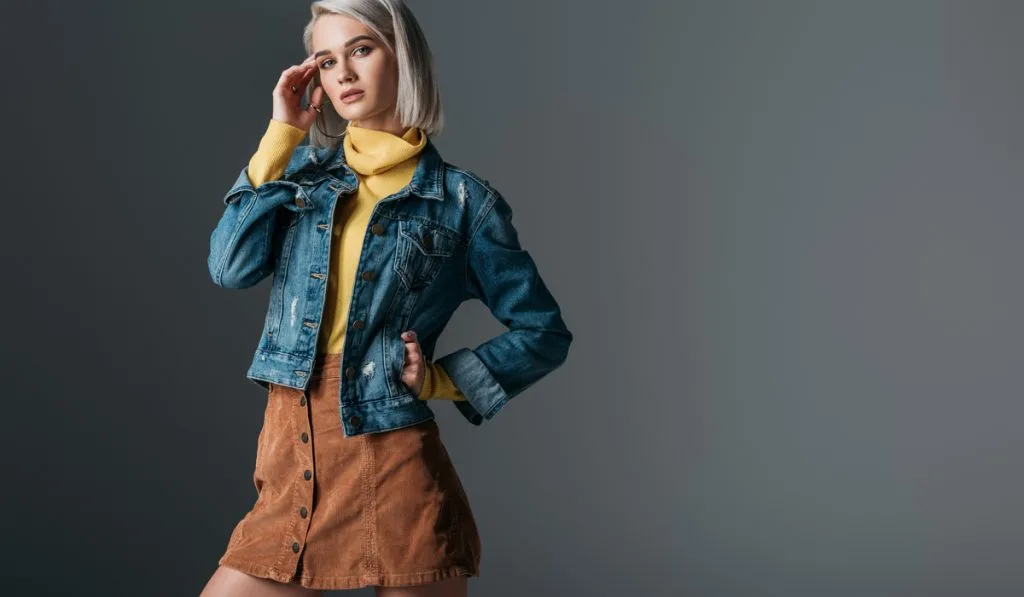 What Should You Wear to a 90s Party?
The 90s was the decade of excess, and it's no wonder that we're still talking about it today! The music, fashion, and culture were all over the place during this period.
It wasn't just about grunge or hip-hop, but also everything in between. We had the best of both worlds: the old and new.
And while some people may think that the 90s are behind us, they are very much alive and well in our hearts and minds.
So if you want to look like you belong there, then read on. There is something for everyone. Let's take a closer look at what you should wear to a 90s party.
Fashion Trends During the 90s
If you've been paying attention, then you know that fashion trends have come full circle since the 1990s. Nowadays, we see more vintage looks than ever before.
And while most of us would love to be able to pull off a neon skirt from the 1980s, we can't. But don't worry, because the 90s were filled with great fashion trends as well. Here are some of them:
The Slip Dress
The 90s saw the return of the slip dress, which became popular again after being out of style for years. This trend started when women began wearing slips as their dresses.
Originally they were made to go beneath dresses, but in the 90s it was more popular to wear them layered over t-shirts or just on their own. Either way, these dresses were comfortable and easy to move around in.
Overalls
Another big trend of the 90s was overalls. They came back in popularity thanks to celebrities such as Britney Spears and Christina Aguilera.
These outfits were worn by men and women alike. Overalls would commonly be made from denim or corduroy material, and they could be worn with a variety of accessories.
Baggy Jeans
This was another huge trend of the 90s. Baggy jeans were everywhere, especially among young adults. Baggy jeans became so popular that even Hollywood stars wore them.
Some of the biggest names included Jennifer Lopez, Demi Moore, and Madonna.
Jean Jacket
In the 90s, jean jackets were one of the hottest items.
A jean jacket is a staple piece of clothing that never really goes out of style, and it will probably always be a part of your wardrobe rather than simply for your 90s party.
Most of the time, they are worn casually, but sometimes they can be dressed up too.
Denim on Denim
One of the most iconic looks in the 90s was to layer denim with more denim. Double denim was extremely popular in the 90s, and it has become a staple of many fashionistas' wardrobes.
If you want to embody the 90s then this is the way to go!
Trench Coat
In the 90s, trench coats were all the rage. In fact, they were so popular that many celebrities wore them even into the 2000s.
Trench coats are perfect for those who want to feel extra stylish and put together. You can pair them with anything from skirts to pants, and they'll make any outfit pop.
Platform Shoes
Platform shoes were also popular during the 90s. The higher the platform the better! Platform shoes are still going strong today, and they're not only ideal for a night out, but they're also great for casual days as well.
Doc Martens
In the 90s, Doc Martens were all the rage. They were originally designed for workwear, but they quickly became a favorite among teenagers and young adults.
They were very practical, and they were easy to walk in. Today, Doc Martens are still popular, and they're often worn with other 90s trends like high-waisted skinny jeans and oversized sweaters.
90s Fashion Accessories
While the 90s were known for fashion trends, it wasn't all about clothes. There were plenty of accessories that helped people stand out in the crowd. Here are some of the best:
Hairstyles
Popular hairstyles in the 90s include the pixie cut, the mullet, and the lob. Hairstyle trends changed throughout the decade, but there's no denying that the 90s were full of fun hairstyles.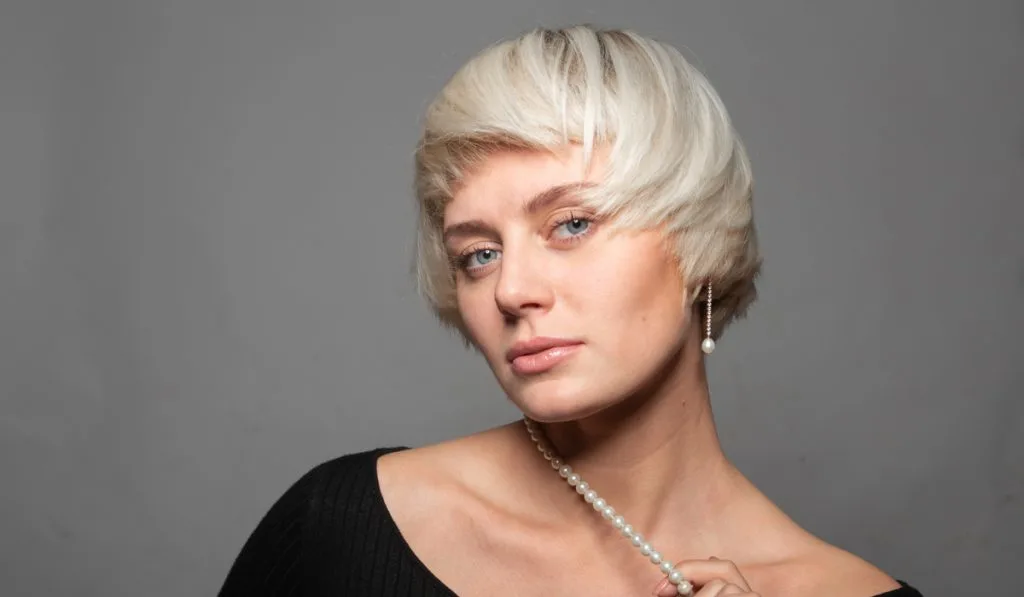 Butterfly Clips
Butterfly clips were a huge hit in the 90s. They were simple yet chic, and they added an elegant touch to anyone's look.
Butterfly clips have been making a comeback recently, and they're worth adding to your wardrobe. The small and delicate clips come in a wide range of colors, and they add a bit of sparkle to any outfit.
Scrunchies
If you've ever seen the movie "Clueless", then you know what scrunchies are. Scrunchies are basically hair ties that have been twisted around themselves.
They were big in the 90s, especially after Alicia Silverstone wore her scrunchy in the film. They're still a hot item today, and they're a must-have accessory if you want to get noticed at a 90s party.
Chokers
Another trend that was incredibly popular in the 90s was chokers. Chokers are necklaces that are tight around your neck.
In the 90s, these necklaces were usually made of a stretchy material, which meant that they could easily be pulled off.
Glitter
The 90s were glitter-filled. From makeup to clothing, everything had a bit of sparkle. Glitter was everywhere, and it was a major part of 90s fashion.
It's still one of the hottest trends right now, and it will never go out of style. Wear glitter to show off your inner diva!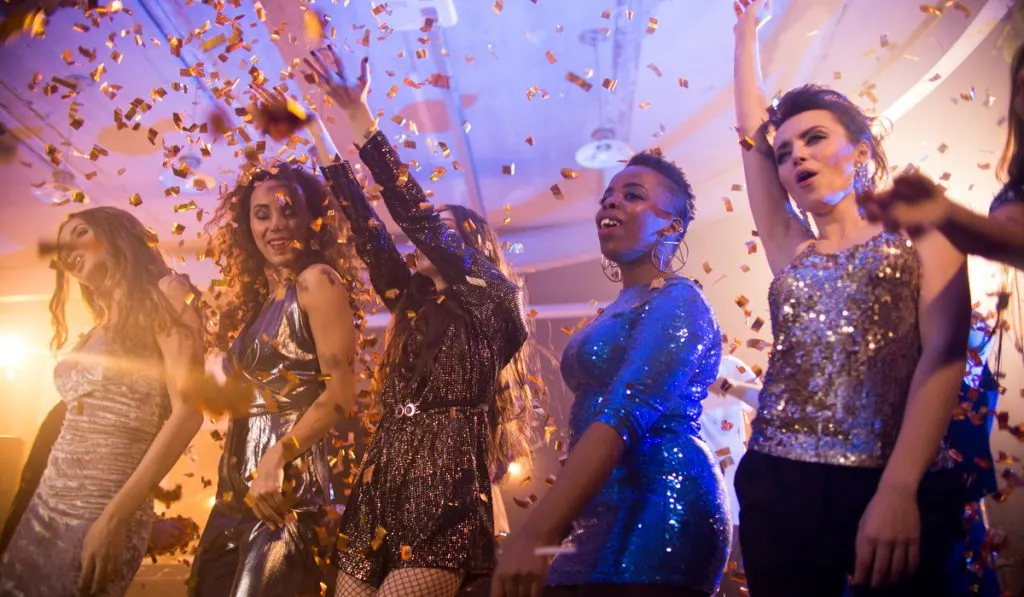 Thin Eyebrows
During the 90s, thin eyebrows were all the rage. People would draw on their eyebrows or fill them in with pencil to create this ultra-thin look.
While this is a trend that has gone away somewhat, it's a great way to achieve that 90s look you are looking for.
Conclusion
In conclusion, there were many iconic trends of the 90s that you can incorporate into your party look.
Whether you want to wear a pair of platform heels, a butterfly clip, or even a scrunchie, there are so many ways to make sure you stand out from the crowd.