*This post may have affiliate links, which means I may receive commissions if you choose to purchase through links I provide (at no extra cost to you). As an Amazon Associate I earn from qualifying purchases. Please read my disclaimer for additional details..
The 70s was an interesting time for fashion. Just Googling the fashion trends of this time period will leave you with a ton of intriguing and outlandish-looking styles.
In this decade, you will see plenty of people wearing bell bottoms, platform shoes, tie-dyed clothes, corduroy afros, puka shells, and so much more.
In this article, we are going to focus on the rocker look of the 70s and how you can achieve this look. So, without further ado, let us get started!
Fashion in the 70s
Before we can get into the rockers of the 70s, we need to take a closer look at what fashion was like at the time.
It is important that before we start discussing any specific style, we understand what it's like to fully embrace the era.
To do this we have to understand the history behind the fashions of the 70s.
This way we can better understand why certain looks were popular or not.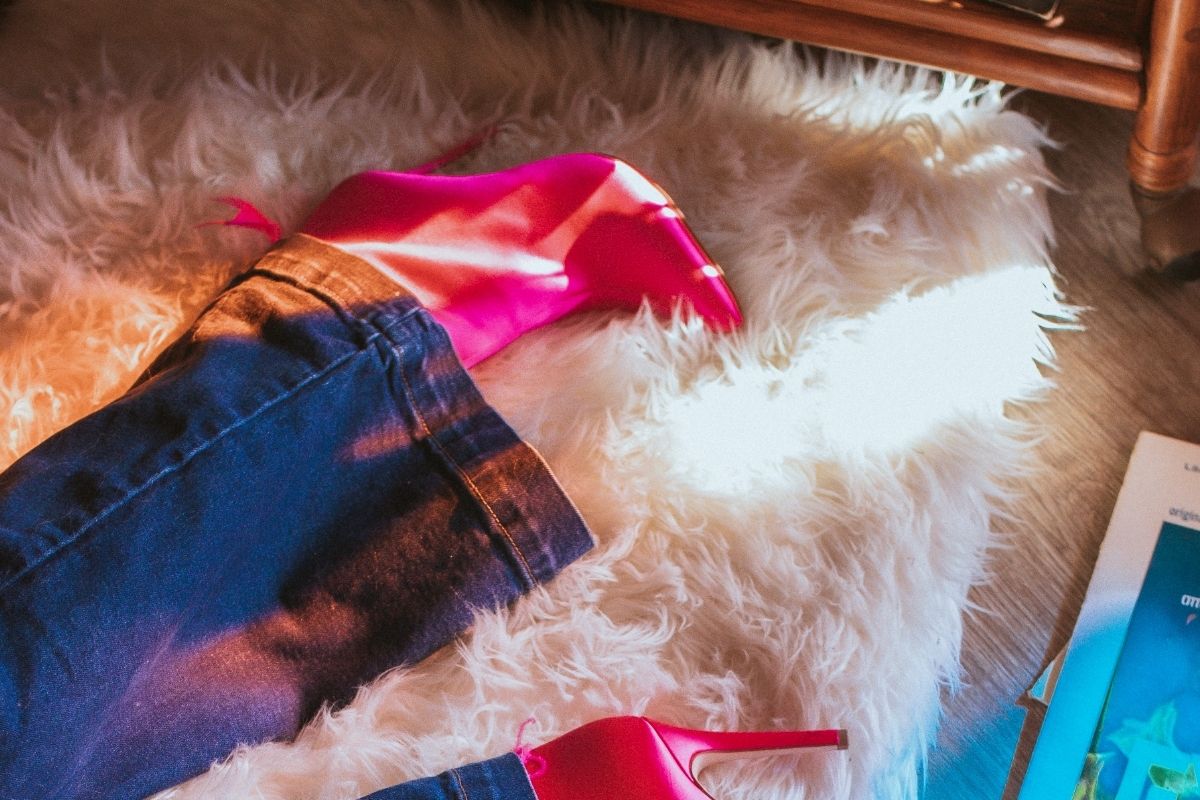 The first thing that needs to be understood about the 1970s fashion is that it wasn't very different from the 60s fashion.
There were still hippies, there was still flower power, and there were still peace signs everywhere.
But the main difference between the two eras is that the 1960s had been during a war.
And while the world was starting to come together again after the Vietnam War ended, the 1970s was a time when America was still trying to figure out itself.
People were still struggling to find their place in society, and some just wanted to escape it all completely.
So, if we would like to know what the fashion of the 70s looked like then, we should simply look back to the 60s and try to emulate those styles.
Because even though the 70s brought new fads such as bell-bottoms and platform shoes, they didn't change the basic elements of the fashion of the 60s.
What Was Unique About the 70s Fashion?
Now that we have taken a close look at the general fashion of the 70s, it's time to discuss the specifics of the look.
One of the most defining features of the 70s style is its emphasis on color. We saw a lot of bold colors being used in clothing, hair accessories, and makeup.
Some of these colors included bright reds, oranges, yellows, greens, and blues. These colors were mixed and combined to create a colorful palette of hues.
Not only did the colors stand out but also the patterns that went along with them.
For example, there were plenty of prints, stripes, polka dots, plaids, and other designs that could be seen on everything from dresses, pants, shirts, and jackets.
Another feature of the fashion of the 70s is the fact that it was quite casual. You wouldn't expect someone who wore a suit and tie every day to dress casually.
But because people were trying to break away from the formalities of life, they embraced a more relaxed attitude toward dressing.
Prominent Fashion Styles of the 70s
Now that we have discussed what made up the fashion of the 70s, we can finally talk about some specific styles of the decade. The styles that dominated the 70s were:
Glam Rock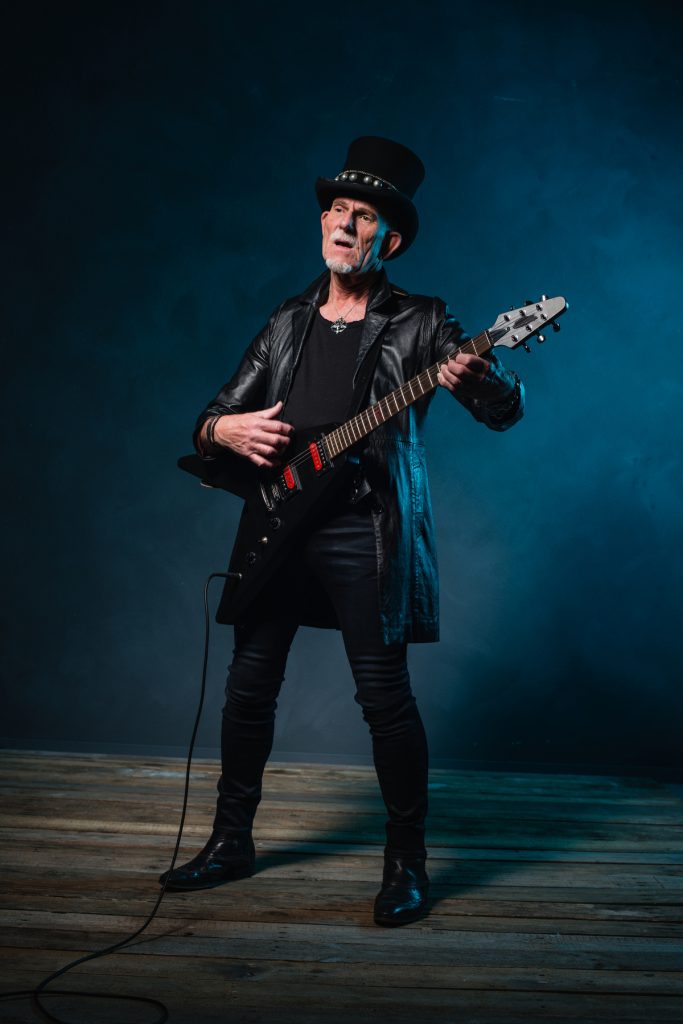 If you want to look like a rock star then you definitely need to wear one of the many glam rock outfits.
Those were the clothes worn by musicians at the height of their careers. They usually consisted of tight jeans, t-shirts, and leather jackets.
They typically sported long hair that was styled unkempt. And they often wore sunglasses and jewelry to give off a mysterious air.
The 70s glam rock movement began in England but quickly spread across Europe.
So you will find plenty of bands wearing this kind of attire in music videos and concert performances.
If you are looking for something similar to the 70s glam rock style, check out our article on 80s Glam Rock Fashion.
Hippie Style Fashion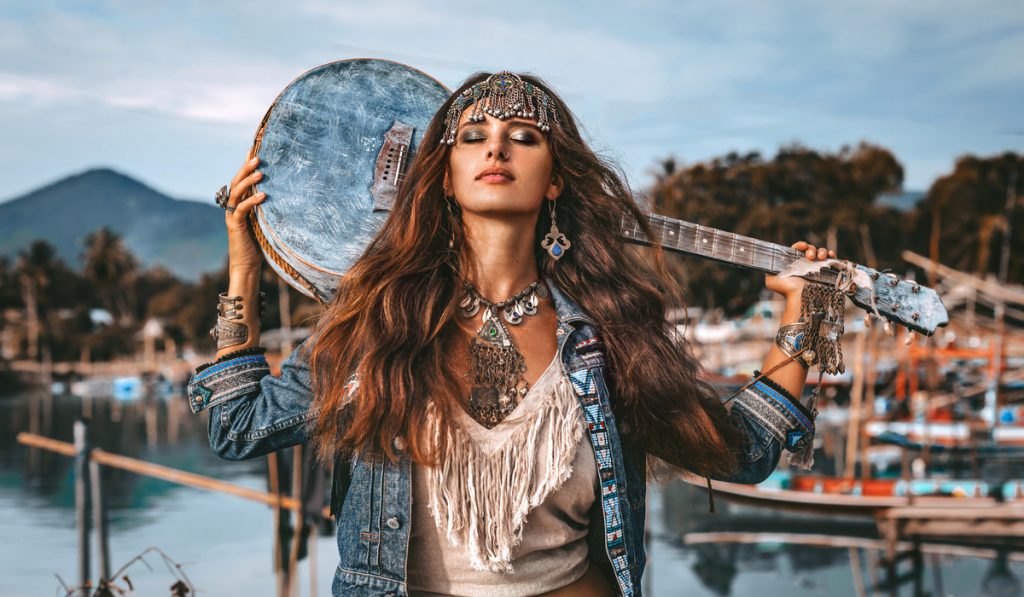 This style is typically associated with the hippie movement of the early to mid-1970s.
Hippies were originally young people that rebelled against the mainstream culture by dressing differently, wearing long hair, and sometimes protesting for social justice.
During the 70s, hippies started to become more accepted by society, and so they began to adopt a more conventional lifestyle.
However, they continued to wear their original clothes, which became known as "hippie chic".
If you want to know how to dress like a hippie, then you need to go for loose-fitting clothes, wide-necked tops, big floral prints, lots of eye makeup, and brightly colored hairstyles.
Menswear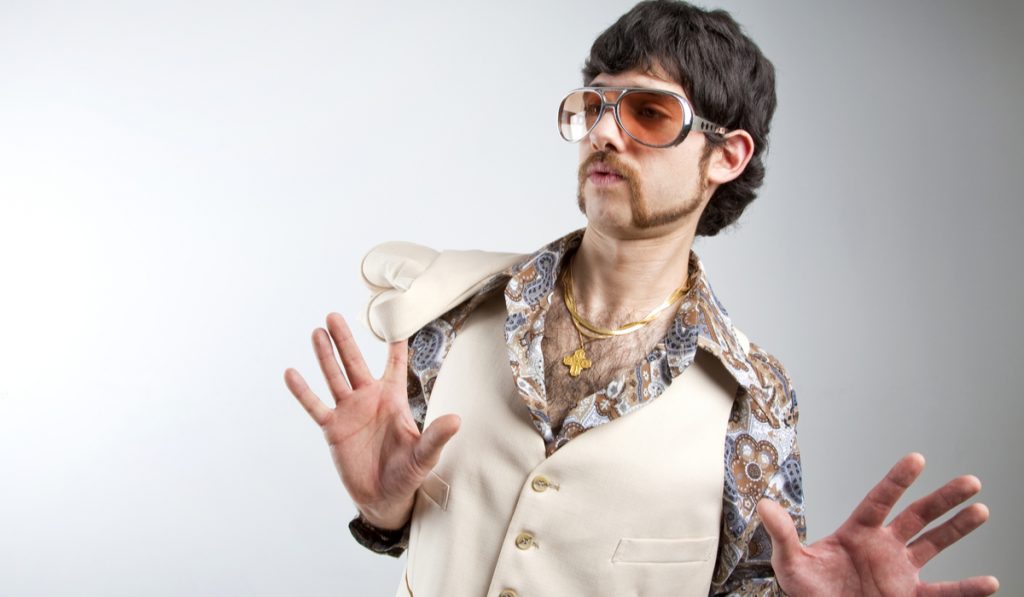 This style came into existence around 1973. It was a combination of traditional men's clothing with a few modern influences.
In this period, men wore double-breasted suits, bow ties, fedoras, high-heeled boots, and aviator sunglasses.
While this may sound fairly boring, it actually reflects the spirit of the times.
Men weren't afraid to experiment with their style, and they embraced the freedom of expressing themselves through their wardrobe.
Feminine Look
The feminine look of the 70s was defined by the use of soft pastel colors and feminine shapes. Women would wear dresses and skirts instead of jeans and T-shirts.
They would try to avoid wearing too much makeup and would go for softer shades of lipstick.
Famous Rockers of the 70s
Let's take a quick look at some famous rock stars of the 1970s. These guys all had very different looks, but there are certain common threads between them.
David Bowie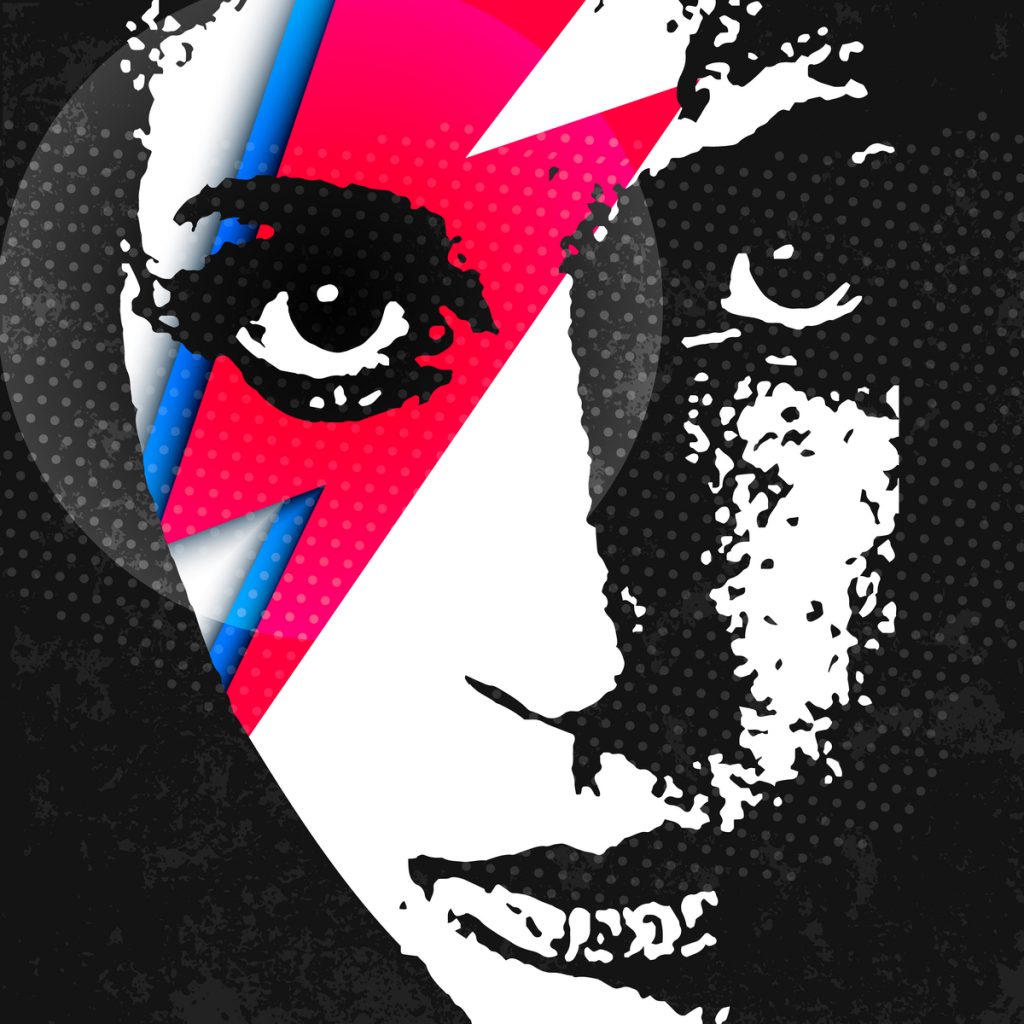 Bowie was a singer who worked in the 1960s before becoming involved in the psychedelic scene in 1969. He changed his image completely when he released the album Space Oddity in 1969.
After that, he went back to being a pop artist, but he kept experimenting with new ways of presenting himself.
He developed a unique style that combined elements from several genres including glam rock, R&B, and art-rock.
His distinct appearance included a short-cropped haircut, dark skin, and black eyeliner.
The Rolling Stones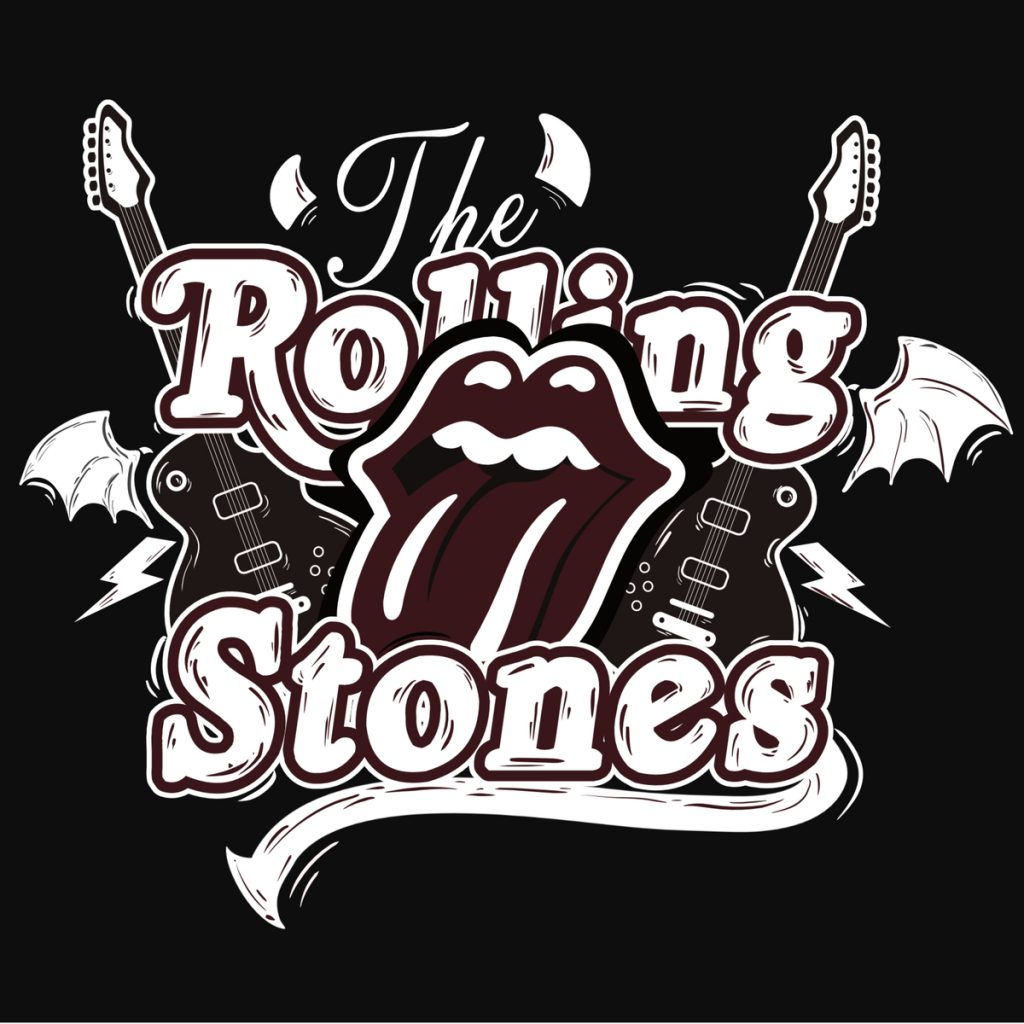 The British band The Rolling Stones got together in 1962. They have been one of the most successful groups ever since.
Their first hit single was Beggar's Banquet in 1964. By 1965, they were playing stadiums in America.
The key members of the group were Mick Jagger, Keith Richards, Charlie Watts, Bill Wyman, and Brian Jones.
All these guys dressed quite conservatively. But after 1967, they started to play in colorful costumes.
Aerosmith
Aerosmith was formed in Boston in 1968. Their first album was entitled Get Your Wings.
Later on, they released albums such as Toys in the Attic, Just Push Play, and Rocks.
Aerosmith has been described as alternative music because they blended heavy metal riffs with blues and soul rhythms.
Lead singer Steven Tyler wears an iconic outfit. He always wears leather jackets over skinny jeans and sneakers.
He keeps his hair slicked back, except during concerts where he lets it flow freely.
AC/DC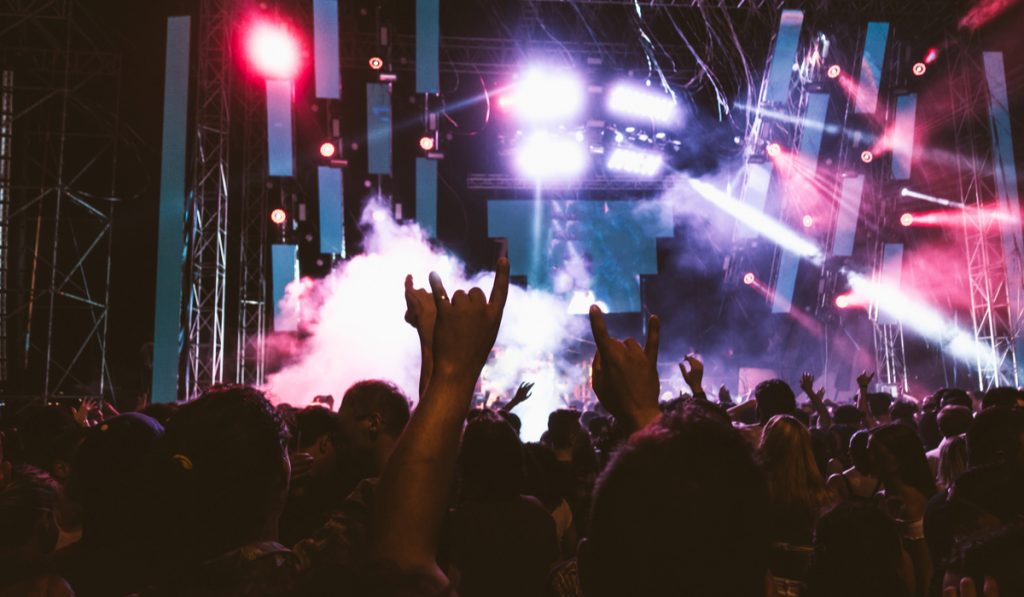 Formed in Sydney in 1972, AC/DC has sold millions of records worldwide. They have been regarded as pioneers of hard rock music.
Back in the day, lead guitarist Angus Young used to sport a mohawk hairdo. Other than that, he is known for his distinctive fashion sense.
He usually wears tight black pants, studded belts, and long-chain necklaces.
Pink Floyd
Pink Floyd was formed in London in 1966. They created many classic songs such as "Dark Side of the Moon," "Wish You Were Here," and "Animals."
The main members of the group were Syd Barrett, Roger Waters, Richard Wright, Nick Mason, and David Gilmour.
They were famous for wearing bright colors, flared trousers, and plenty of layers.
Queen
Queen came into existence in 1971. They became popular through the singles "Bohemian Rhapsody," and "We Will Rock You."
This group of musicians is considered to be one of the greatest bands of all time. Freddie Mercury was the lead vocalist while John Deacon played bass guitar and Dave Mustaine played drums.
All three of them had long hair.
Elton John
Born in England in 1949, Elton John is one of the world's best-selling artists. In 1975, he released the song "Don't Go Breaking My Heart."
It reached number 1 in Britain and Australia and stayed there for two years. He also recorded hits such as "Goodbye Yellow Brick Road," "I'm Still Standing," and "Honky Cat."
Elton John is famous for wearing bright colors, eye-catching prints, and crazy accessories. Today he prefers a more relaxed trouser suit.
Notable Clothing In Rockers of the 70s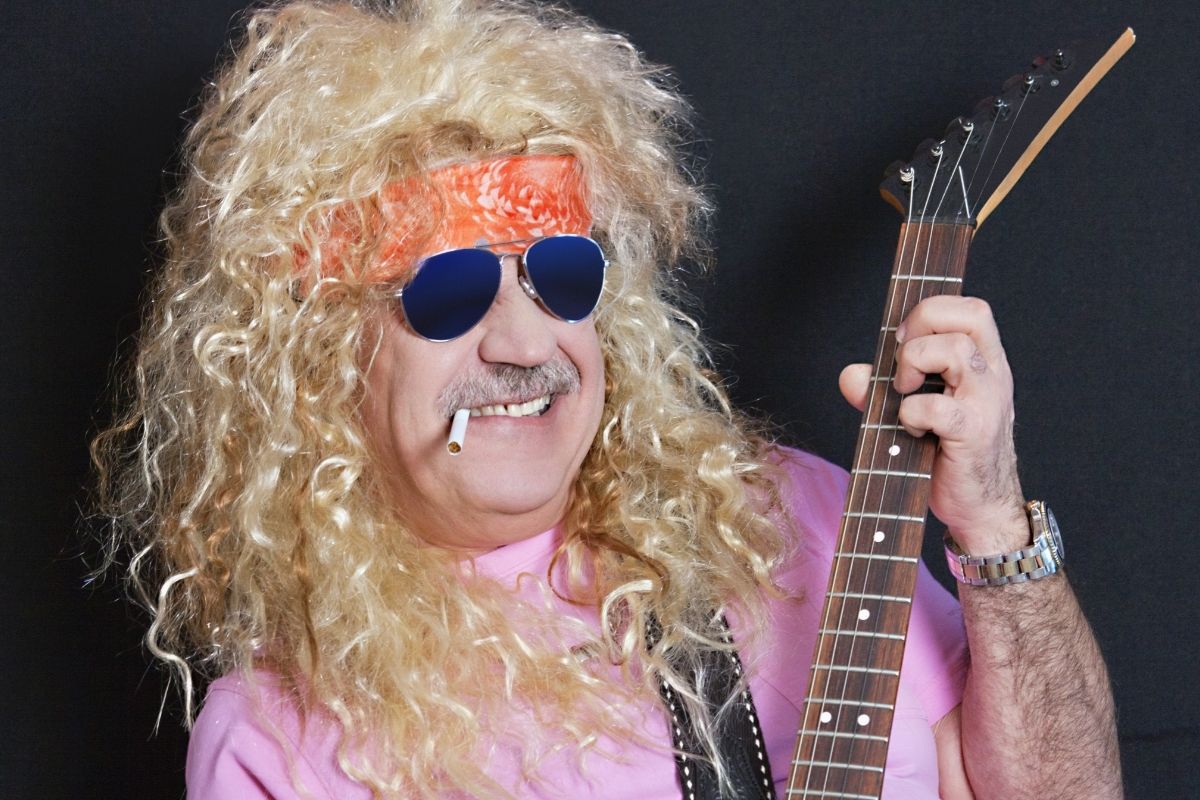 Below are the most common clothing items and trends that a rocker of the 70s might wear:
Leather Jackets
Spandex Jumpsuits
Flared Trousers
Platform Boots
Silk Shirts
Animal Print
Feather Boas
Metallic
Glitter
Velvet Jackets
Silk Scarves
If you want to pull off a 70s rocker look you should try to utilize some or all of these things, and you will be well on your way to looking like an epic, retro rocker of the 70s.
Final Thoughts
That is all for this article, we hope that you enjoyed learning about how you can make yourself look like a rocker of the 70s.
All you need to do is study your favorite rock star of the 70s and try to copy their look. It is truly just that easy. Good luck!